Payment & Security
Your payment information is processed securely. We do not store credit card details nor have access to your credit card information.
Description
Dimensions: H:2.0" W:6.3" L:6.3" Weight: 1.3 lbs.
Tikar Clay Beaded Bangle from Cameroon - The Tikar people of Cameroon make these beaded bangles out of clay and cover them completely with hand stitched colored beads pressed into the clay and mounted on a metal stand. Originally intended to be worn as jewelry, they are now more commonly used as decorative pieces for display.
About the Tribe
The Tikar are a Cameroonian ethnic proto-Bantoid Tikar-speaking group. They are primarily found in the Western Grassfields (Bamenda Plateau) and Eastern Grassfields (Fumban) and the Tikar plain of Bankim (Upper Mbam). According to oral history, the Tikar originated in the Arabian peninsula and migrated to the Nile Valley region of modern-day Sudan near Meroe. They then migrated from Sudan to Ntumu, Cameroon's present-day Tikar Plain, and intermarried with the locals. Those who claim Tikar ancestry in the Bamenda Grassfields include Nso and Kom, Bum,Bafut, Oku, Mbiame, Wiya, Tang, War, Mbot, Mbem, Fungom, Weh, Mmen, Bamunka, Babungo, Bamessi, Bamessing, Bambalang, Bamali, Bafanji, Baba (Papiakum), Bangola, Big Babanki, Babanki Tungo, Nkwen, Bambili and Bambui.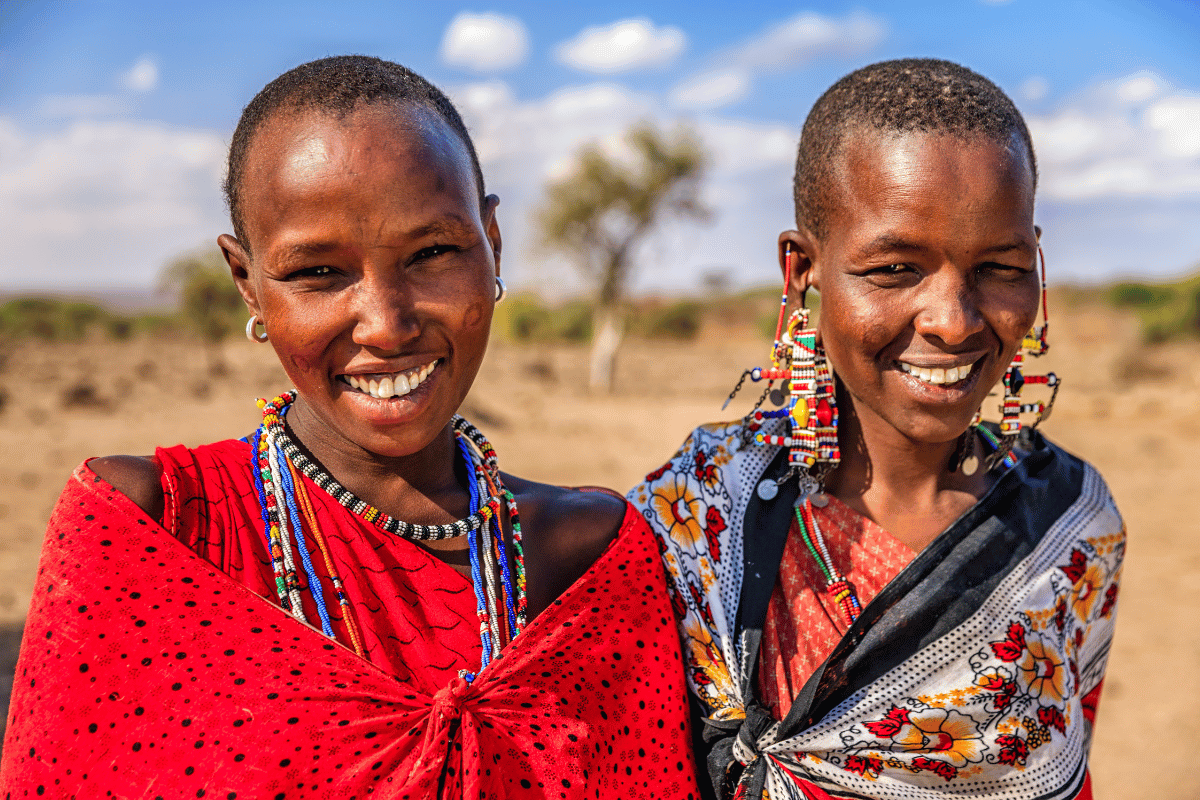 Embrace the Spirit of Africa - Buy Handcrafted Art, Support Local Communities
Step into a world of authentic, handcrafted African artifacts, each whispering tales of our rich tribes.
Every purchase you make doesn't just add art to your collection, it supports our vibrant African communities. Your action keeps age-old traditions alive and empowers the passionate artisans behind each piece.
Dive into the heart of Africa today. Own a piece, share a story, make a difference. Shop now!