Payment & Security
Your payment information is processed securely. We do not store credit card details nor have access to your credit card information.
Description
Dimensions: H:18.9" W:18.9" L:0.4" Weight: 1.8 lbs.
Tonga Binga Baskets - Tonga women from Zimbabwe and Zambia weave intricately patterned baskets using traditional weaving techniques. They are named after the region in Zimbabwe where they are produced, the Binga District, which is in Matabeleland across Lake Kariba from Zambia and is home to the Tonga people. These baskets are made from natural and locally harvested materials such as wild grasses, small vines, and palm leaves that have been dyed with tree bark. The over and under style of 'simple' weaving is used to weave binga baskets, and a 16-inch diameter basket can take up to 3 days to complete. The baskets are finished with a coiled rim that features a distinct herringbone pattern. The baTonga people continue to use the largest bowls for their original purpose of winnowing grains. Binga baskets are now popular for wall decorating because they are light and easy to hang. They have neutral colors and beautiful geometric designs.
About the Tribe
The Tonga people lived in relative isolation in the fertile lands along the Zambezi Valley on both the Zambian and Zimbabwean sides before Lake Kariba flooded their villages in 1957-58. Tonga people in the Zambezi Valley were forcibly relocated to barren and difficult-to-farm lands to allow for the construction of the Kariba dam, one of the world's largest man-made dams. The Tonga people are mostly concentrated in southern Zambia and northern Zimbabwe's Matabeleland, which is separated from Zambia by the giant lake. The Tonga people are believed to be Zambia's first Bantu settlers. The name Tonga means "independent," referring to the fact that the Tonga tribe did not have chiefs (traditional leaders) like other tribes before colonization. Tonga are Bantu people who speak Chitonga language.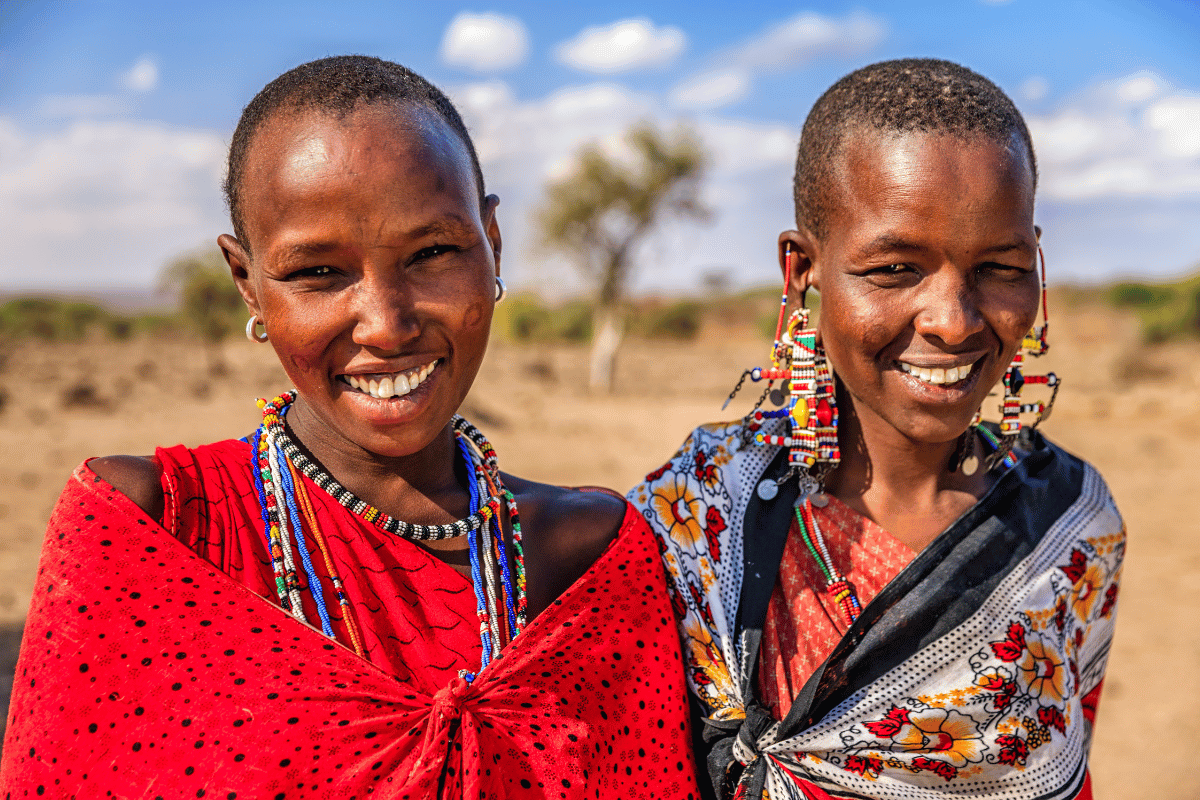 Embrace the Spirit of Africa - Buy Handcrafted Art, Support Local Communities
Step into a world of authentic, handcrafted African artifacts, each whispering tales of our rich tribes.
Every purchase you make doesn't just add art to your collection, it supports our vibrant African communities. Your action keeps age-old traditions alive and empowers the passionate artisans behind each piece.
Dive into the heart of Africa today. Own a piece, share a story, make a difference. Shop now!