Payment & Security
Your payment information is processed securely. We do not store credit card details nor have access to your credit card information.
Description
Dimensions: L:11.8in W:7.1in D:3.1in
Chokwe masks are typically made from wood and exhibit a combination of carved and painted elements. They are known for their distinct features, which often include large, almond-shaped eyes, pronounced cheekbones, some with cowrie shells and elaborate hairstyles, which mostly depict Chokwe's female deity Pwo, the lineage's founding female ancestor and especially significant given the Chokwe people's matrilineal culture. These masks are created with great attention to detail, showcasing the skilled craftsmanship of Chokwe artists. Their masks are used during initiation rites, funerals, agricultural festivals, and other important ceremonies.
About the Tribe
Chokwe, also spelled Jokwe, are Bantu-speaking people who live in the southern part of Congo (Kinshasa) from the Kwango River to the Lualaba, as well as in north-eastern Angola and, since 1920, the north-western corner of Zambia. The Chokwe people established several kingdoms, each led by a king. Drought and famine struck the Chokwe people around 1860. They returned south, settling in Angola and Democratic Republic of the Congo at the confluence of the Kwangi, Kasai, and Lungwe rivers. They live in woodland savannas with swaths of rainforest along rivers, swamps, and marshlands. They are a mixture of many aboriginal peoples and conquering groups of Lunda origin. The Chokwe and related peoples have been greatly affected by modern conflicts, despite the adversity they continue to pursue their own ways. In militarized areas in Angola and Congo, as well as in Zambian refugee camps, they practice initiation, divination, and healing rites. Some Chokwe chiefs have been displaced by war, and their authority has been challenged by modern governments political goals. Nevertheless, Chokwe chiefs continue to represent traditional and sacred authority.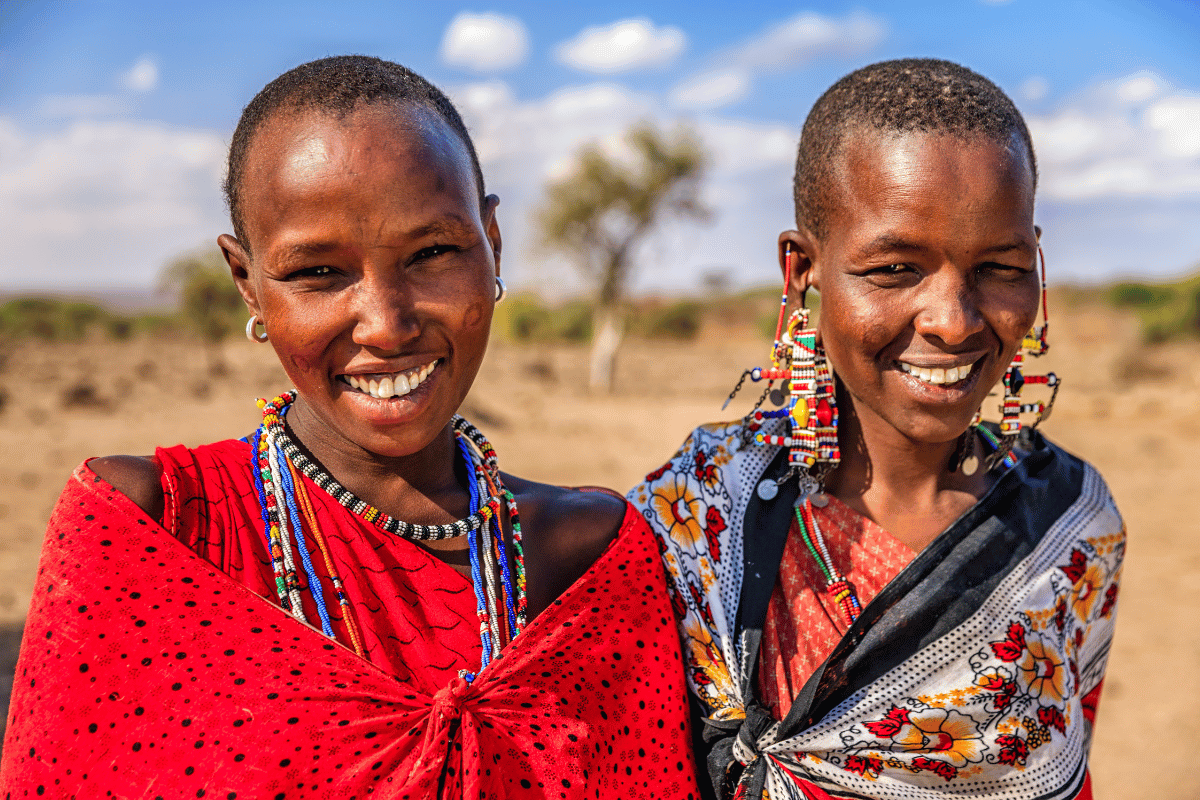 Embrace the Spirit of Africa - Buy Handcrafted Art, Support Local Communities
Step into a world of authentic, handcrafted African artifacts, each whispering tales of our rich tribes.
Every purchase you make doesn't just add art to your collection, it supports our vibrant African communities. Your action keeps age-old traditions alive and empowers the passionate artisans behind each piece.
Dive into the heart of Africa today. Own a piece, share a story, make a difference. Shop now!