Payment & Security
Your payment information is processed securely. We do not store credit card details nor have access to your credit card information.
Description
Dimensions: L:22in W:5.9in D:0.4in
Bead ornaments are popular in most Kenyan communities. Almost every Kenyan community wore some form of beadwork, though the patterns, colors, and types of beads varied according to socio-cultural context. In Kenya and most of eastern Africa, beadwork was primarily a female activity. It can be worn around the neck, as bracelets, as adornments on the head, on the waist, and on the legs. In some cases, beadwork included charms for personal protection. Beads were also used to embellish a variety of clothing and household items.
About the Tribe
Kikuyu are Bantu-speaking people who live near Mount Kenya in the highlands of south-central Kenya. They are also known as Gikuyu or Agikuyu and are Kenya's largest ethnic group. They are thought to have been part of a precolonial Bantu long-term migration from Central Africa or Tanzania. They were also part of the Kenyan communities that led the Mau Mau movement and the Kikuyu Central Association (KCA) in the fight for Kenya's independence.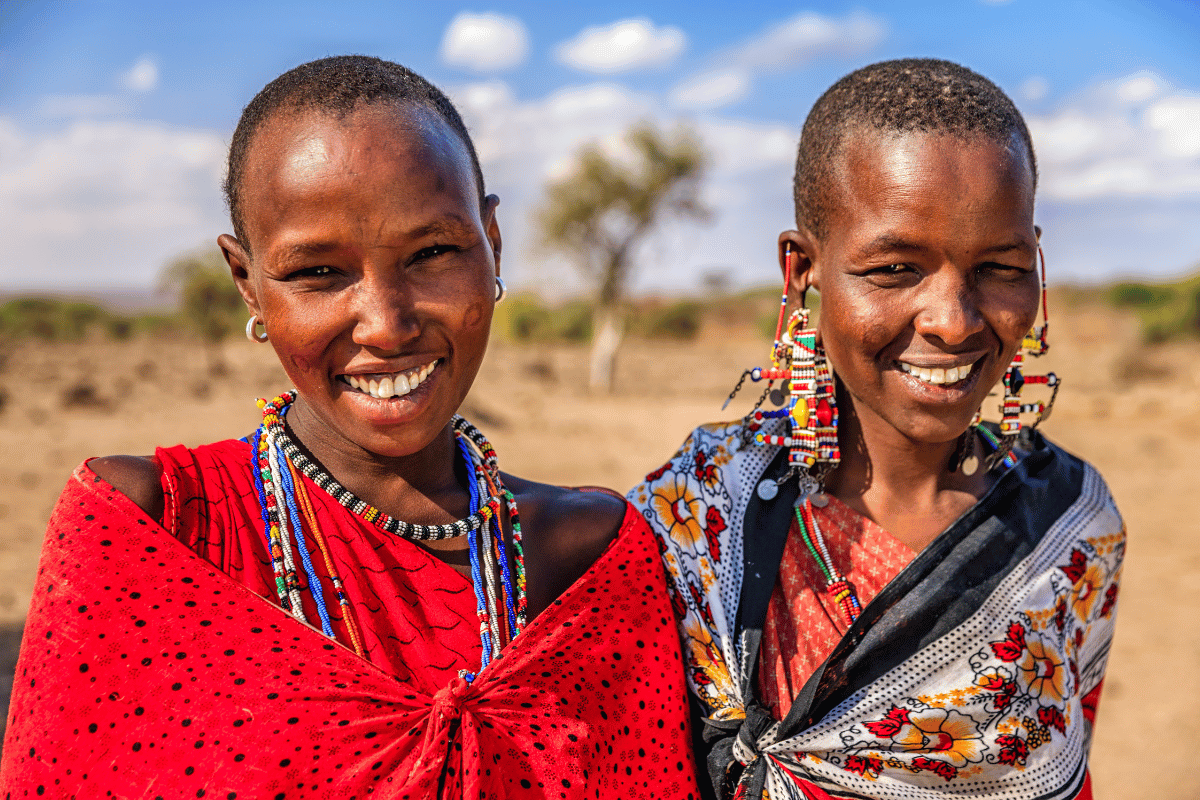 Embrace the Spirit of Africa - Buy Handcrafted Art, Support Local Communities
Step into a world of authentic, handcrafted African artifacts, each whispering tales of our rich tribes.
Every purchase you make doesn't just add art to your collection, it supports our vibrant African communities. Your action keeps age-old traditions alive and empowers the passionate artisans behind each piece.
Dive into the heart of Africa today. Own a piece, share a story, make a difference. Shop now!