Payment & Security
Your payment information is processed securely. We do not store credit card details nor have access to your credit card information.
Description
Dimensions: L:23,2in W:3.5in D:2.4in
Makonde sculptors of Mozambique and Tanzania created a unique style of art known as Ujaama (family ties) or Dimoongo (tree of life). It began in the 1950's depicting wrestlers carrying a champion on their shoulders and later evolved into a family tree with a female figure at the top. Makonde kinship is traditionally matrilineal, with the female defining kinship. The Makonde Tree of Life sculptures are interlocking human figures that express both unity and continuity. Tree of Life sculptures are carved from wood known as Mozambique ebony or African Blackwood, a rare wood native to Eastern Africa. It has a dark brown to purplish heartwood with dark streaks. It is a very hard wood with a fine texture that is strong and stiff. The sculptures come in a range of shapes, sizes, and styles, but they always have a few traits that symbolize the carvings' symbolism and value. They commonly feature extended family members, with numerous generations often represented. A focal person, usually a female figure, is typically shown at the top.
About the Tribe
The Makonde are an ethnic group who originated in Mozambique. They originally lived on the shores of Ruvuma River and later moved to settle on Mueda Plateau. They currently live in Mozambique and Southeast Tanzania and have a small presence in Kenya.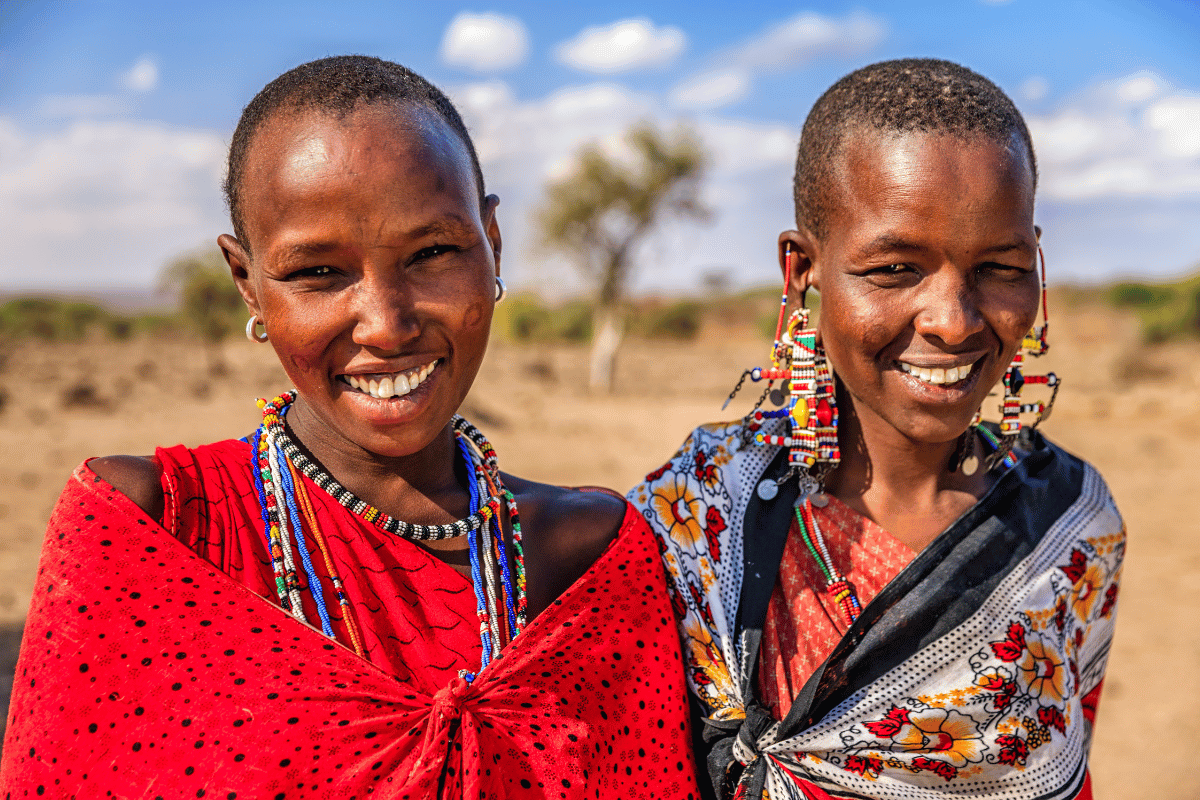 Embrace the Spirit of Africa - Buy Handcrafted Art, Support Local Communities
Step into a world of authentic, handcrafted African artifacts, each whispering tales of our rich tribes.
Every purchase you make doesn't just add art to your collection, it supports our vibrant African communities. Your action keeps age-old traditions alive and empowers the passionate artisans behind each piece.
Dive into the heart of Africa today. Own a piece, share a story, make a difference. Shop now!