Payment & Security
Your payment information is processed securely. We do not store credit card details nor have access to your credit card information.
Description
Dimensions: L:26.4in W:9.8in D:2in
This long beaded necklace with a neck ring (Isigolwani) is hand crafted by Ndebele women in South Africa. The Ndebele people use beadwork as a means of marking the different cultural stages of a woman's life. The art of making jewelry out of beadwork is an inherent part of the Ndebele culture. Girls and women have historically worn different types of beadwork at different stages of their lives, communicating their status as children, unmarried adolescents or married women.
About the Tribe
Ndebele, also known as Transvaal Ndebele or (ama)Ndebele, are a Bantu-speaking African people who live primarily in the South African provinces of Limpopo, Mpumalanga, and Gauteng. The Ndebele people are divided into three groups: Southern, Northern, and the Ndebele of Zimbabwe. The Ndebele people of South Africa trace their ancestry back to Chief Muzi, who migrated his tribe around 400 years ago from what is now KwaZulu-Natal to Gauteng, both of which are South African provinces. The isiNdebele language is part of the Nguni language.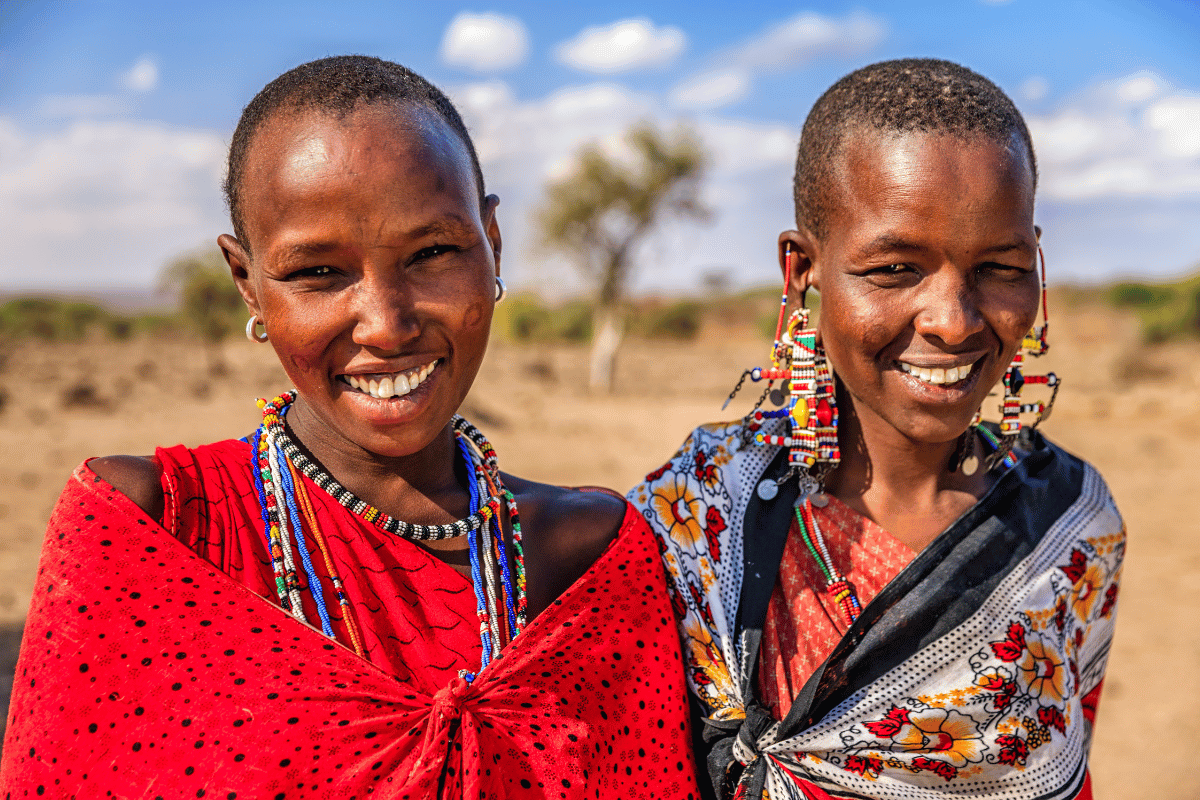 Embrace the Spirit of Africa - Buy Handcrafted Art, Support Local Communities
Step into a world of authentic, handcrafted African artifacts, each whispering tales of our rich tribes.
Every purchase you make doesn't just add art to your collection, it supports our vibrant African communities. Your action keeps age-old traditions alive and empowers the passionate artisans behind each piece.
Dive into the heart of Africa today. Own a piece, share a story, make a difference. Shop now!