Payment & Security
Your payment information is processed securely. We do not store credit card details nor have access to your credit card information.
Description
Dimensions: H:14.2" W:7.5" L:7.1" Weight: 1.8 lbs.
Wooden Punu Mask by the Punu people of Gabon - The Punu tribe use these white masks known as Okuyi during funerary rites Mukudji or celebratory dance ceremonies. Male dancers on high stilts wear the masks while dressed in skins and raffia cloth and carrying a whip made of dried grass in their hands. The masks depict the faces of idealized female ancestors with braids, almond-shaped eyes and diamond scarification on the forehead and temples, which are said to represent the Punu's nine primordial clans. Punu society is matrilineal and they trace their ancestors through women rather than men. Wood was the original material used, but other materials such as brass, bronze, ivory, copper and textiles can also be used. The red, white and black colors of the mask are created using padauk tree powder, white kaolin clay, and charcoal. Paint is often used to replace these natural substances nowadays.
About the Tribe
The Punu people reside on the left bank of the Upper Ngoume River in Gabon and belong to the group of tribes known as Shira. They live in independent villages that are divided into sects and families. Punu or Bapunu tribe is the second largest ethnic group in Gabon in terms of population. The Punu are matrilineal and trace their lines of descent through the women. The female ancestors are honored with okuyi 'white masks' that harness their power.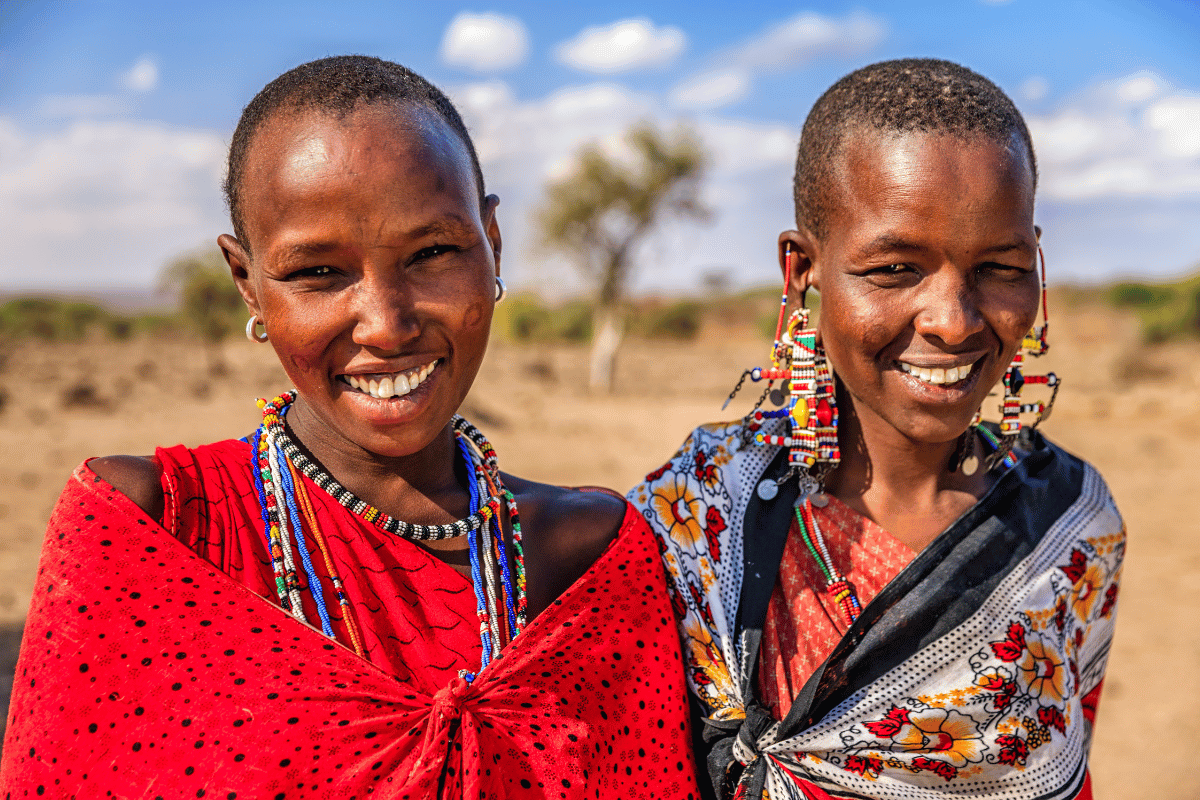 Embrace the Spirit of Africa - Buy Handcrafted Art, Support Local Communities
Step into a world of authentic, handcrafted African artifacts, each whispering tales of our rich tribes.
Every purchase you make doesn't just add art to your collection, it supports our vibrant African communities. Your action keeps age-old traditions alive and empowers the passionate artisans behind each piece.
Dive into the heart of Africa today. Own a piece, share a story, make a difference. Shop now!