Payment & Security
Your payment information is processed securely. We do not store credit card details nor have access to your credit card information.
Description
Dimensions: L:37.4in W:9.4in D:9.1in
These masks from the Marka tribe are renowned for their distinctive combination of wood and brass elements and some painted with bright colors, which create a visually striking and culturally significant art form. They often depict human or animal forms and are crafted using traditional techniques by skilled artisans within the Marka community. The wooden base of the mask serves as the foundation, while brass or copper plates, strips, or other embellishments are intricately attached to the surface. These masks are used in ceremonies to ensure a successful hunt and productive harvest.
About the Tribe
The Marka people are well known for their puppets and masks. They use masks in fishing and farming ceremonies to ensure successful hunt and productive harvest. These masks vary in size and have elongated features, a long nose, a protruding mouth, eyes shadowed by a domed shape forehead, decorated with red fiber tassels on the ears and the head each coated with brass in geometric patterns.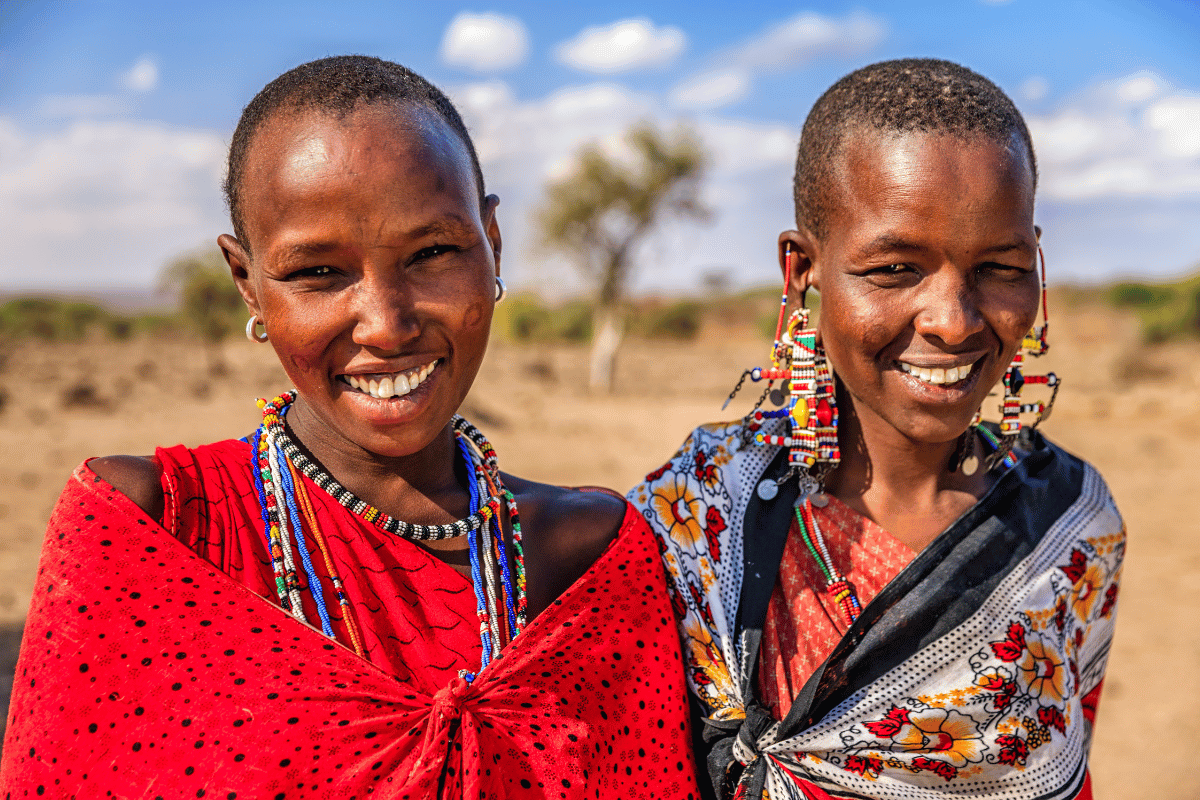 Embrace the Spirit of Africa - Buy Handcrafted Art, Support Local Communities
Step into a world of authentic, handcrafted African artifacts, each whispering tales of our rich tribes.
Every purchase you make doesn't just add art to your collection, it supports our vibrant African communities. Your action keeps age-old traditions alive and empowers the passionate artisans behind each piece.
Dive into the heart of Africa today. Own a piece, share a story, make a difference. Shop now!